The Boat People Inflatable Kayak & Raft Specialists
33 years

in the Whitewater Inflatable Kayak & Raft Business
We have the highest customer satisfaction. Our expertise & experience ensures you will get the right raft, inflatable kayak, cataraft & paddling gear the FIRST TIME, something you may not get at a big box outlet. We will devote all the time that is necessary for you to make your decision.
AIRE's First California Whitewater Raft & Inflatable Kayak Dealer
We carry durable quality whitewater rafts, inflatable kayaks, paddles, oars, life jackets, dry bags, pumps... from boating industry titans; AIRE, Innova, Rocky Mountain Rafts (RMR), MTI, Cannon Paddles, Ortlieb, Northwest River Supply (NRS)... and we offer these inflatable boats at the lowest price possible!
At TBP Whitewater Raft and Inflatable Kayak Specialists we've rented rafts and inflatable kayaks for over two decades, we've seen the worst case scenario for a lot of our inventory. Sharing our rental experiences and retail customer feedback clearly helps you compare similar products to make an informed decision, and we don't gloss over any negative feedback we get.

Lochsa River Idaho Memorial Day Weekend 2014





Our Inflatable Raft and Inflatable Kayak Air Pumps are TOP QUALITY too
We carry imported Bravo foot, hand, and electric pumps from Italy & China, as well as American made cylinder pumps off all sizes & styles. These can be used for rafts, inflatable kayaks, marine inflatables, or anything else requiring high air volumes. Major brands include Carlson, Wildwater Pumps, the Sierra foot pump, K-Pump, Interdynamics, Mastercraft, our own Boat People top-off hand pump, NRS, the Hurricane 12 volt, and we also stock Whitewater Design's EZ-Pump, though it is not shown here. Call is for your needs and we'll give you our best recommendation. Often something simple and inexpensive will do the job just fine. Bravo foot and hand air pumps are a great value!
Ortlieb Dry Duffels - The Highest Quality Dry Duffel for Kayakers and Rafters



No other brand matches these European made products for quality. We stock Ortlieb's duffle-style bags with dry-zippers, as well as roll top "Rack Pack" duffels. They are lightweight, tuff, and highly functional dry storage bags with the best hardware you will find. Rugged 1000 denier polyester base and the acrylic finish exterior is heavy-duty and abrasion resistant. We stock the Ortlieb duffels in five sizes to cover all your rafting and inflatable kayaking needs. In addition we carry many other brands of drybags from large backpack style to small, simple roll-top bags, as well as GSI dry cases.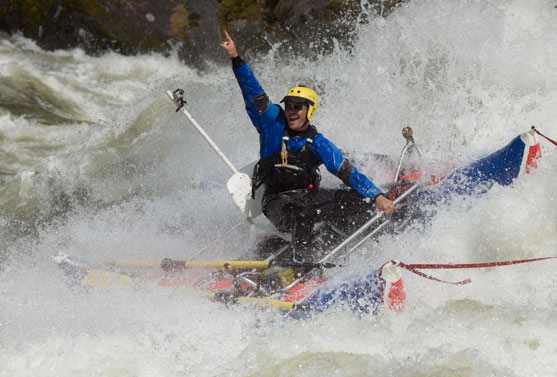 Google+
This very nice, full featured throw bag comes with 70' of floating rope...

$50.00

Sale Price:

$35.00

Aqua-Bound Surge Kayak Paddle. Carbon shaft, fiberglass blades....

$275.00

Sale Price:

$219.00

Trinity II Inflatable Kayak - USA 10 year. warranty- only 41 pounds....

$1,499.00

Sale Price:

$1,349.00

The best value out there, RMR 16 SB Gray only on sale! See full...

$2,989.00

Sale Price:

$2,249.00

The non-self bailing Tributary 9.5SF from AIRE is only offered as a...

The non-self bailing Tributary 9.5SF from AIRE is only offered as a...

The new Ortlieb Dry Duffles are the highest quality bag of this type you...

$195.00

Sale Price:

$175.00

AIRE Tributary 14.0 SB Raft is self bailing with three thwarts.

...

$2,999.00

Sale Price:

$2,549.00

AIRE Tributary 16.0 SB River Raft. A couple years back AIRE...

$3,399.00

Sale Price:

$2,889.00

Reinforced SeeThru Bags provide a nice way to always know what's inside...

$21.00

Sale Price:

$17.00

Large See-Thru Drybag. Reinforced SeeThru Bags provide a nice way to...

$36.00

Sale Price:

$29.00

The 13' AIRE Tributary 13.0 SB Whitewater Raft is an import AIRE...

$2,799.00

Sale Price:

$2,375.00